Stay tuned for the details on up-coming events.
Officer Sloan from the Tomah Police Department provided a presentation on Internet Security to branch members during 2017.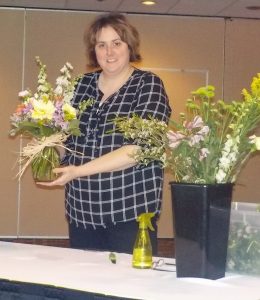 Pam Long from The Station in Tomah demonstrated flower arranging to the Tomah Branch and provided information on the challenges and rewards of starting her own business. The beautiful flower arrangement was one by member Julia Palmer.
AAUW Tomah is always doing something fun and exciting.